Non-Foods Principals in Food Service
International Pacific Sales is proud to represent the following principals:

Chicopee
Chicopee provides unrivaled expertise in wiping applications and industry-leading technology that delivers high quality products with enhanced characteristics, such as a superior absorbency, strength, durability and softness. They specialize in finished wipes for foodservice, industrial, healthcare and general purpose applications.

EcoSafe Zero Waste
EcoSafe Zero Waste- waste management experts for zero waste – suppliers of recycle and compost bins and compostable bags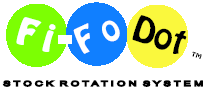 Fi-Fo Dot Enterprises
Perosnal Protective Equipment-[PPE]-Hand Sanitizers and face masks to protect you.
Stock Rotation Label system.  A full & comprehensive system that can be used in a variety of ways to ensure the product is not kept beyond its shelf life.
First Aid and Safety kits –   First aid supplies – an assortment of quality first aid kits all meeting the standards set by the Workers Compensation Board and provincial regulations.
Flexographic Plates and Manufacturing of Label Design
Pan Saver Pan Liners- for baking trays, steam tables, soup tourines. PanSaver liners retain moisture and flavour, no scorching or burning and saves time and money on cleaning.
Toy Chests and kids program development.

Sabert Packaging
Sabert has over 30 years in of food packaging products & solutions. Sabert designs, manufactures and distributes a wide spectrum of packaging solutions for food distributors, restaurants & caterers, grocery stores, national food chains and consumer entertaining.